About TLT Garage Services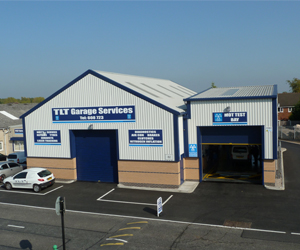 TLT has been providing customers with a large range of garage services and car care since 2000. The business occupies spacious modern purpose-built premises which are easily accessible from the A580 and M6.

The team at TLT Garage Services are all car enthusiasts and pride themselves on offering a personal and professional service however small the job. Between them they have many years' experience with commercial and private vehicles including Ford, Land Rover, Range Rover, Mitsubishi and Porsche to name a few.

TLT Garage Services cover all aspects of servicing, repairs and MOT. The motorist relies on his car mechanic to keep brakes, clutch, tyres, air conditioning and exhaust systems functioning safely and efficiently. TLT recognise this responsibility to their customers and have a reputation for total customer satisfaction.

When something goes wrong the customer wants speedy reliable diagnostics and repair. Using up to date equipment and techniques, TLT Garage Services offer an all-round quality service and total customer satisfaction. Every job is completed in a systematic way and the attention to detail is second to none.

Call TLT Garage Services on 01942 608723 to make an appointment.
What We Do
Nitrogen is a more stable gas than ordinary air and the use in tyres is supposed to give a better overall ride as the tyre pressure is less affected by temperature changes that result from high-speed motorway or "enthusiastic" driving.
hofmann-megaplan.
As well as two standard two-post lifting ramps for vehicles up to 4 tonnes, the new workshop at TLT incorporates two larger capacity ramps capable of supporting non-hgv commercial vehicles up to 7 tonnes.
Large 4x4 vehicles often have 22" wheels or larger, and these require specialised fitting. The weight of tyre and wheel makes it difficult for a single operator to perform a change, and so TLT have a fully automated machine. This safeguards both the operator and the wheel (often an expensive alloy) from potential damage to the rims.
TLT now have the latest in MOT testing equipment. An in-floor brake testing system, four post ramp with exhaust gas analyser and headlight beam testing also has the capability to test shock absorbers once they become part of the MOT test in 2015.
In addition there is now a 3D Wheel Alignment ramp which allows all four wheels to be checked for alignment. This is computerised and print-outs are created indicating the state of the suspension setup on a car and any faults that would result in uneven tyre wear as a result.